L'Oréal Paris
New Concept Store for China
Concept store design / Retail / China / 2017 / Designer lead / TUX


L'Oréal Paris is a brand of cosmetics and beauty product. Although it is considered a mass brand in Western markets, L'Oréal Paris is viewed as an elevated luxury line in Asia. The mandate of this project was to propose a new concept store design, oriented to the chinese market. Considering the perception of "French culture" by the Chinese, including its many cultural icons of the Fine Arts, the concept of the store was centered arount the themes of the Art Gallery and the Museum.

The general spatial organisation was based of Michel Foucault's perspective on the museum and the enfilade :


"The architect's charge is to plan individual rooms that each act as cellullar spaces for the viewing of art.
Each room needs to function both as an individual autonomous world and simultaneously as a piece linked to a larger set of rooms in a wing, which is in turn nested within the museum as a whole."


("Enfiladed Grids: The Museum as City" by Jonathan A. Scelsa)


Moreover, the design explored the key elements of museums and galleries to showcase art. The various presentation typologies such as the Wall, the Pedestal and the Table were adapted as merchandising tools for the various products, re-creating an exhibition type experience.

Lastly, as for all retail projects, the question of how to incite interest in an overall busy surrounding context (the city or the mall) inspires a minimalist facade, integrating lighting elements within its architectural form, remeniscent of neo-classical buildings of Paris. The large proportion of glazed area and open area for entrance invites passerbys to come in or to take a look at the "art" displayed.


(+plan)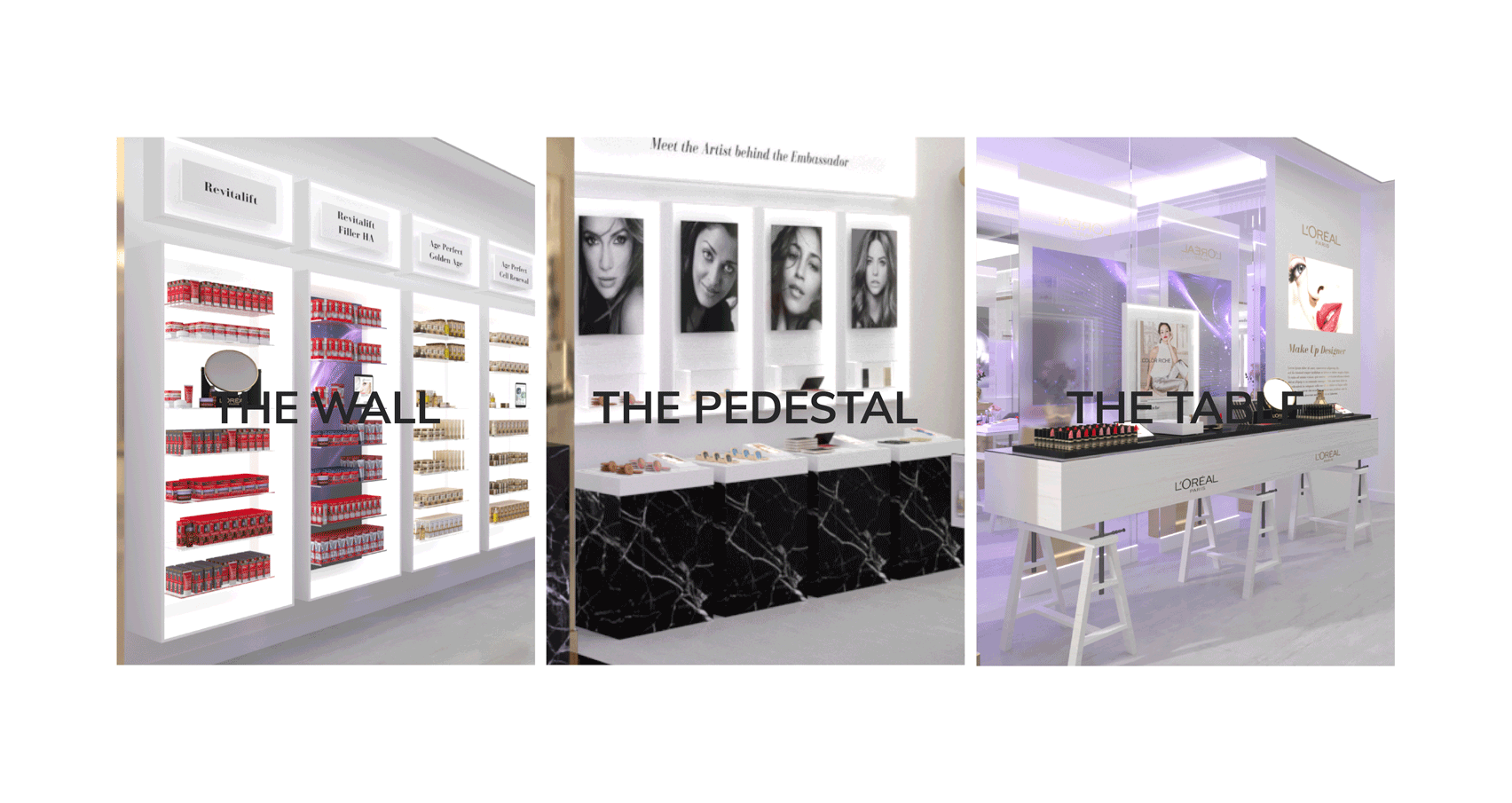 Material palette
Click on the image above for 360 ° virtual tour.

Rendered images by Christian Gervais.