Le Manoir
Beauty salon & boutique
Store redesign & layout / Montréal / 2016 / Project manager & Designer lead / TUX


Winner of Iconic Award 2017. Category : Interior. More info here.





In an effort to maintain a youthful brand image and expand the retail aspect of the business, Tux was asked to create a new store layout and update the interior design of the salon, located at the heart of downtown Montréal.

The main challenge of the project was to create an environment that would be flexible in functionality, and allow for versatility and customisation in terms of aesthetics. With a holistic approach, TUX proposed a multiscale solution through work that incorporates everything from a considered new layout and spatial organization to a refined design, using millwork with sophisticated finishes.

In order to support Le Manoir's multipurpose offering, the concept behind the floorplan was an open space layout with the welcome desk being in the centre of the space. This elegant, multifunctional core piece serves as a service area, a waiting area, and a retail space combined. The use of natural stone as a key texture elevates the brand image and establishes a sense of professionalism through a luxurious and polished feel. Ultimately, the material palette and the construction details generate an overall look that is classically timeless, yet feels unique in its richness.

Moreover, Le Manoir's photogenic environment with its well-balanced lighting has become a natural backdrop for social media users as well as for the owner, who can easily create content for the online store.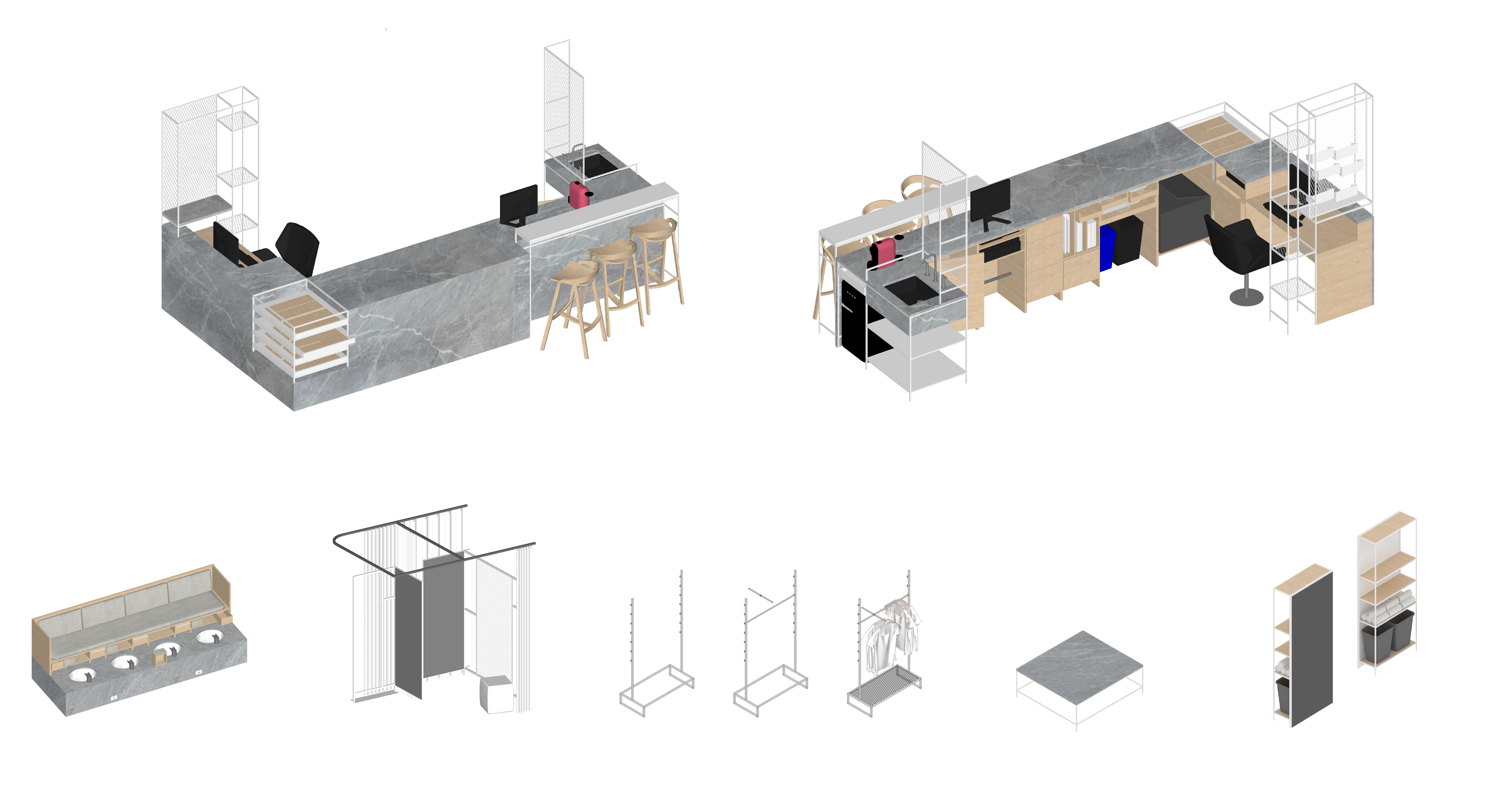 Photos Before


Photography credit: Maxime Brouillet https://www.maximebrouillet.org/